Advanced Skin Technology, Australia and New Zealand's leading provider of advanced clinical skincare solutions announces exclusive distribution of BIOJUVE™ from September 11 2023.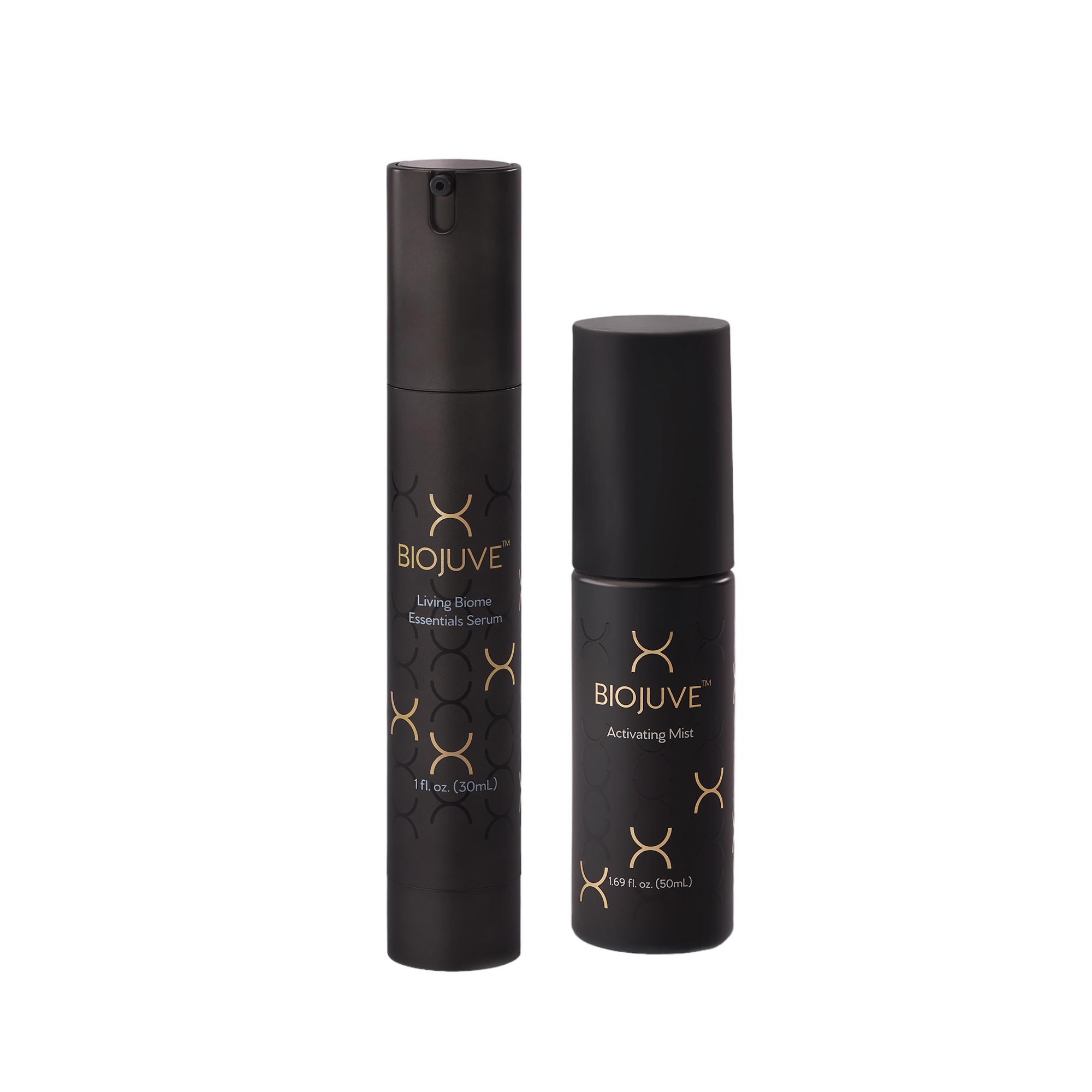 BIOJUVE™ is a clinically proven, professional skin biome care range created by the founders of micro needling treatment - SkinPen and pioneered by skin scientists at Crown Aesthetics, a Crown Laboratories Inc company.
Endorsed by top dermatologists, BIOJUVE™ harnesses living microbe technology, Xycrobe - designed and patented to enhance the skin's microbiome for optimised skin health. Xycrobe™ Technology lives and thrives both on the skin's surface and deep within the hair follicles. This complete skin biome home-care regimen consists of 5 topical products to optimize skin health on and below the surface.
"I feel privileged and excited to partner with BIOJUVE™," says Managing Director of Advanced Skin Technology, Heather Harrison. "This incredible unique offering not only adds to and strengthens our existing brand portfolio but also provides clinics with a first of its kind, scientific approach to supporting the skin microbiome. There is no other brand like it on the market! After years of working closely with Crown Aesthetics, a division of Crown Laboratories Inc. and following the huge success of SkinPen®, this partnership was a natural fit. Crown Aesthetics are known as the trailblazers of innovation and aside from our shared passions and philosophies, this partnership will undoubtedly complement our offering at AST. We look forward to seeing continued growth across Australia and New Zealand."
"At Crown Aesthetics, we pride ourselves on being one of the leaders in advanced skincare solutions and we are dedicated to developing and providing a diverse portfolio of safe and effective scientific solutions for life-long healthy skin. Partnering with AST with BIOJUVE™is the perfect marriage. We are confident that AST, who are widely known for having the highest standards in education, customer service and clinic support, will help to accelerate the growth of BIOJUVE™ in Australia and New Zealand." explains Andrew Moulton, VP Sales – International, Crown Aesthetics.
This partnership will provide clients with access to a larger range of services and more resources for better education, innovation and business building solutions.
BIOJUVE™ is available from 11th September 2023 and is distributed exclusively through Advanced Skin Technology.
Australia advancedskin.com.au / New Zealand advancedskin.co.nz
Telephone: Australia: 1800 648 851 / New Zealand 0800 238 754
About Advanced Skin Technology
Advanced Skin Technology is a leading provider of advanced clinical skincare solutions and cutting-edge cosmeceutical products. With an unwavering commitment to excellence, integrity, and expertise, the company offers unparalleled support and ethics to elevate skincare businesses to new heights. Since 1994, Advanced Skin Technology has provided a carefully curated selection of cutting-edge cosmeceutical products and devices from around the globe, setting businesses apart and delivering the ultimate skincare experience for clients.
About Crown Laboratories, Inc.
Crown, a privately held, fully integrated global skincare company, is committed to developing and providing a diverse portfolio of aesthetic, premium and therapeutic skincare products that improve the quality of life for its consumers throughout their skincare journey. An innovative company focused on skin science for life, Crown's unyielding pursuit of delivering therapeutic excellence and enhanced patient outcomes is why it has become a leader in Dermatology and Aesthetics. Crown has been listed on the Inc. 5000 Fastest Growing Privately Held Companies List for nine years and has expanded its distribution to over 42 countries.